Viktoria Vona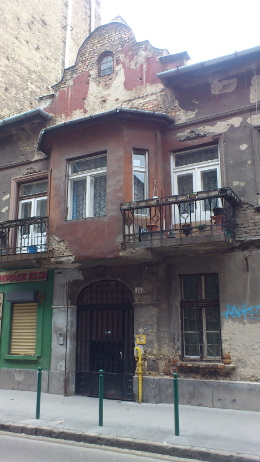 News
Integrating Knowledge; 20-28th April 2013
I have been involved in a collaboration between PhD students at King's College London and MA Communication Design Students at Central Saint Martins College of Arts and Design. The resulting artworks will be on show at Somerset House from the 20th-28th of April. Please see the flyer below for details.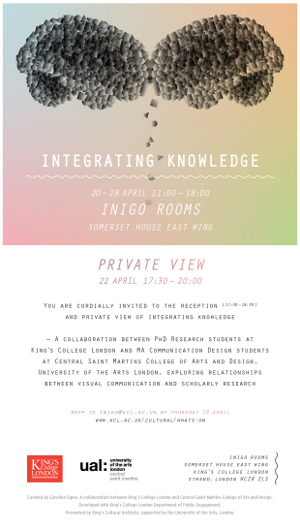 Conference of Irish Geographers May 16 -18
I will be presenting my research in Galway, Ireland at the Conference of Irish Geographers in May 2013. More details to follow.
Royal Geographical Society with IBG Annual International Conference August 28 - 30
I am co-convening two paper sessions with Luke Binns at the Royal Geographical Society (with IBG) Annual International Conference to be held in late August 2013. The sessions are titled 'Artists, Gentrification, and the Urban Frontier: Questioning the Causes, Consequences and Validity of Artist-Gentrification Correlations.'
As part of this conference, I will also be showing documentation of artworks critiquing gentrification by London and NYC-based artists. More details to follow.