Viktoria Vona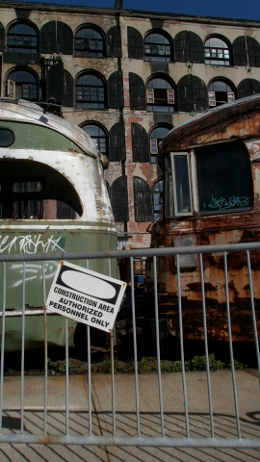 My Research
PhD title: 'The role of artists in contesting gentrification in London and New York City'
Artists are known to take a variety of roles in the unfolding of the gentrification process. These contributions span the whole course of gentrification: from serving as a coincidental trigger, to being a tool to fuel the process, to ultimately being displaced themselves by fully fledged gentrification. However, another role artists assume is that of actively resisting gentrification by using their art as a protest. A form of protest by artwork may manifest itself in any medium, from a painting, installation, photographic work, an image-projection on the facade of a building, to a formal stage play or a performance art piece. Such artworks have appeared all over the world, in cities such as Toronto, Amsterdam, Frankfurt, Istanbul and Melbourne, just to name a few places where artists have critically considered gentrification. This paper concentrates on research carried out in two significant artistic hubs in the Northern hemisphere (that also feature prominently in the gentrification literature): London, UK and New York City, US. In the past few decades, a number of individual and group artistic projects have been exploring gentrification both in London and NYC. This research draws on interviews with artists who have recently produced works critiquing gentrification in these two cities.
MA title: 'The role of culture and gentrification in the recent regeneration of inner London's railway arches'
My Masters thesis focused on the regeneration of railway arches in London through the use of various art-related activities, such as theatres, artists' studios and art galleries. These spaces give home to a lot of artists and various creative occupations, but the facilities provided are very much determined by the centrality of their location and the consequently realisible rent.